Holly encourages working on the student's college admission process early on because the earlier the process begins the better the results will be.
Holly is a college admissions consultant in Dallas, Texas. Unlike most other college admissions folks, Holly's undivided expertise is on the actual admissions process, not on attempting to boost income with test prep services. And her results have been remarkable. Last year Holly's students received offers of acceptance from over 50 colleges around the country, including multiple acceptances from the highly selective University of Texas, and from Harvard, SMU, TCU, West Point, and other noteworthy schools. In fact, three of her students were offered spots in every college they applied to!
Holly works in person with local students, but she also works via phone, and online with email and video conferencing. No matter where your student is located, Holly can help your student optimize and strategize school year classes, the college application process, extracurriculars and testing timelines. With the advantage of her years of expertise on college admissions coaching, Holly can oversee every detail of the application, including: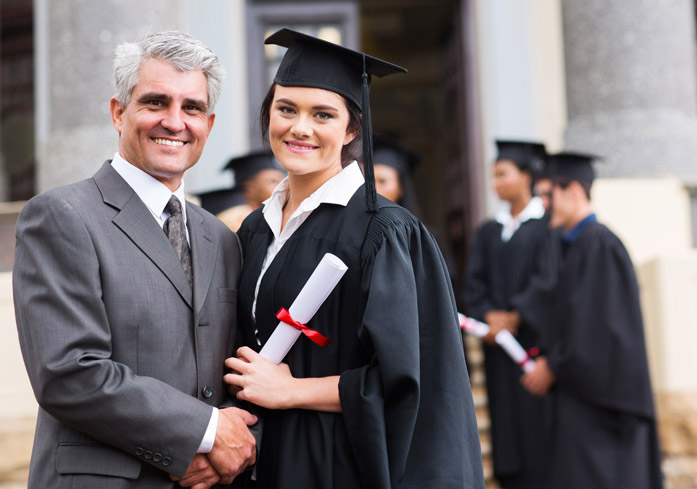 Course selection
Summer activities
Academic plan
Extracurricular focus
Naviance
Resume'
College choices
Selection of major/s
Communicating with colleges
Supplemental material packet if applicable
Intensive one to one help with all essays (can sometimes be 20+)
Holly can assist with the selection of vitally important essay topic choices, with the crafting of unique essays (sometimes 20 or more!) that will distinguish your student from the many other applicants, and with all the details that will allow your student to present her/himself in the best light possible.
| | | |
| --- | --- | --- |
| The Collegiate | up to 30 hours | $3750 |
| The Honors | up to 20 hours | $2595 |
| The Scholar | up to 15 hours | $1995 |
| The Go-Getter | up to 10 hours | $1375 |
| The Jumpstart | up to 5 hours | $695 |
| The Distinguished | up to 50 hours | $5,995 |
If you select the Distinguished or Collegiate program early on, your student will begin working with Holly before the end of your student's junior year. She will meet with your student 2 or 3 times a year. Right before school starts each year, she will discuss the impact of beneficial steps your student can take during the school year and share dynamic tips that will help him/her excel. She will also help your student discern what to do on school breaks and in the summers that will allow them to, quite literally, "distinguish" themselves from other applicants. Holly will work on up to eight college applications with each of her Distinguished students, and take your student through the complex process step by step. The Collegiate program will provide between 6 – 8 applications, with an emphasis on selective and highly selective schools, and additionally (time allowing), individual personal interview coaching, creating an professional-style email correspondence with admissions representatives, resume' assistance, financial aid advising as needed.
For the Scholar, Honors, Collegiate and Distinguished programs, your student will meet with Holly in mid-June after the junior year, and will continue meeting for the designated number of hours for the Scholar and Honors programs. The Scholar program will generally allow for completion of the ApplyTexas application as well one or two other schools, or several schools using the Common Application or specific state applications. The Honors program will usually allow for completion of the ApplyTexas, plus 3 – 4 other college applications, or 5 – 8 applications total depending on the individual student's writing skills. The Go-Getter is designed for a basic ApplyTexas application, and the Jumpstart is familiarizing the student with the application process and assisting with envisaging a unique essay topic and basic editing. It would also be a appropriate for a graduate school applicant. The goal with all plans is to do the majority of the work during the summer months to lighten the load during senior school year.
Holly provides her services via e-mail, phone, webcam video conference or in person. She will help your student optimize and strategize school year classes, the college application process, extracurriculars and testing timelines. She can help with application essays, supplemental submissions, resumes, interview skills and anything else required to accomplish an extraordinary college application.
Are you ready to get to work on your student's application? Choose the program that's right for your student's level.
If you have more questions, contact Holly today!
GRADUATE SCHOOL APPLICANTS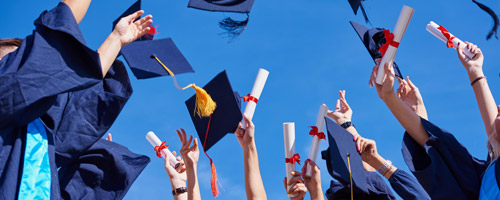 HOURLY CONSULTATION – $150
5 HOUR PACKAGE – $695 ($55 off hourly price)
Provided in one 3 hour segment and one 2 hour segment.
Get help with:
Essay editing
Successfully effectuating scholarship applications (with students or parents)
Every graduate school values first-rate writing, thought-provoking ideas, and a clear sense of self in its applicants.
Graduate admissions essays, like graduate schools themselves, come in all shapes and sizes. Masters and doctoral programs are interested in your accomplishments in your chosen field as well as your prior knowledge. Business schools want to get acquainted with their applicants and gain a sense of their career visions. Medical and law schools hope to understand the level of commitment and the intention of the student. Schools of public policy want to know precisely how and why you hope to change the world. Holly is accustomed to working with students over the phone and with video conferencing, and reviewing drafts by email. She can work with students from anywhere, at any time.
Holly's graduate school applicants have been accepted to many excellent universities including MIT, University of Pennsylvania, University of Texas, Northwestern, and more.
Holly will help you formulate and write essays that get you in!
Holly guarantees improvement on any college application. Choose the program that is right for your student's level.